Easter Eggs Color by Number: A Fun Free Printable Activity Sheet for Kids
Looking for a fun free printable Easter activity to keep the kids entertained? Why not try this Easter Eggs Color by Number printable activity sheet! It's free to download and easy to use, so the whole family can get in on the fun. Have a blast coloring these eggs in all sorts of different colors!
This free printable Easter Egg Color by Number activity sheet is a great way to keep kids entertained while also teaching them about colors and number recognition. The sheet features adorable easter eggs in different colors, and the numbers are hidden in the eggs. Kids will love itl!
What is a color by number activity sheet?
Color by number activity sheets are a fun and easy way for kids to learn about colors and numbers. The sheets usually feature a picture with different areas, and each area is numbered. Kids use the key to find the right color for each number, and then they color in the picture. These sheets are great for helping kids develop their fine motor skills and color recognition. Plus, they're just plain fun!
Coloring is a good activity for kids because it helps them to relax and focus. It's always nice for moms to have a few quiet activities for kids on hand, and this printable Easter Egg Color by Number sheet is perfect for that.
More Color by Number Activity Sheets
Free Printable Easter Color by Number Activity Sheet
Easter egg color by number sheet is a fun, free way to keep kids entertained during the holiday. So download this free printable today and get ready for some Easter fun!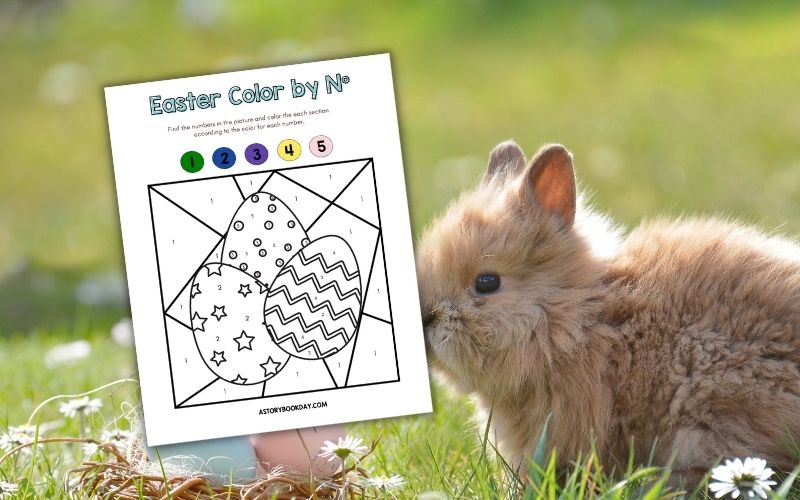 How to Download
Just fill out the form below and you'll receive an email giving you instant access to this free printable. If you are already a subscriber, filling out the form won't affect your subscription, but you will receive the link to get the printable!Why should I subscribe?
access to my subscriber exclusive resource library
exclusive coupons and sales to my shop
updates, challenges, freebies, and exclusive offers
instant access to subscriber exclusive printables
Easter is a time for spending time with family, hunting for eggs, and of course eating candy. I hope you enjoy this free printable color by number activity sheet featuring easter eggs. If you do, be sure to share it with your friends on social media using the buttons below! And if you're looking for more fun activities like this one, don't forget to check out our other posts. Thanks for reading!
More Easter Printables for Kids