Free Printable Lemonade Stand Kit for Your Kids This Summer!
Looking for a fun activity to keep your kids busy this summer? Why not have them set up their own lemonade stand! I've put together a free printable lemonade stand kit with everything they need to get started. The best part? It's totally free!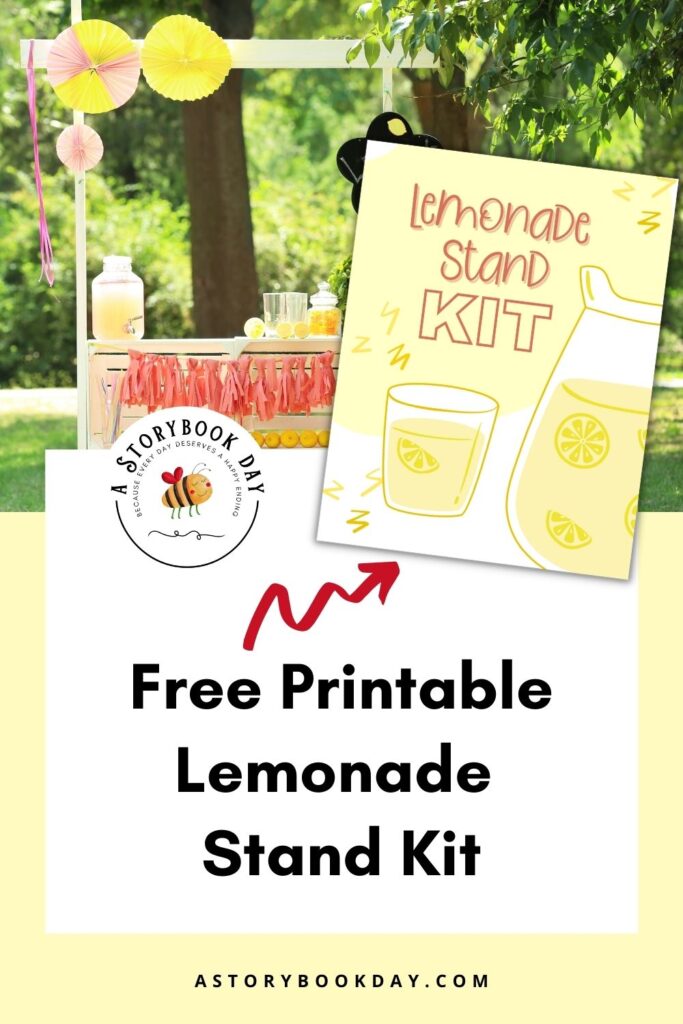 This printable lemonade stand kit is perfect for any budding entrepreneur. It includes everything your kids need to set up their very own lemonade stand, from signage and price lists to recipes and marketing materials.
With this kit, your kids can learn about the basics of business while sharing a delicious cold drink on a hot summer day with your friends and neighbors. Let them take charge of their own lemonade stand and see how much money they can make!
My daughter, Laura, was a creative girl – and she loved coming up with her own little businesses to make money! Her favorite was definitely the lemonade stand – she set it up every summer in our backyard, and had a blast making and selling lemonade to her friends and neighbors.
She didn't make much money, but that wasn't the point – it was all about having fun!
How to Set Up a Lemonade Stand
1. Choose a spot for your lemonade stand
2. Decorate your stand with fun signs and props
3. Make sure you have all the supplies you need – homemade lemonade (or lemonade mix), cups, spoons, ice, etc.
4. Price your drinks affordably.
5. Serve your lemonade with a smile and make sure everyone has a great time!
Setting up a lemonade stand is easy with this printable kit. Just print out the pages, cut out the signs and price list, and you're ready to go!
You'll need:
A pitcher of cold lemonade
a cooler full of ice
Cups
A sign advertising your lemonade stand
A price list
Some marketing materials
All of these things and more are included in my free printable lemonade stand kit!
Free Printable Lemonade Stand Kit for Kids
This printable kit features:
13 page pdf
15 pennant banner flags
price list
cupcake toppers
flyer
invitations
For Sale sign
Freshly Squeezed sign
price sign
Download the Free Printable Lemonade Stand Kit now and let your kids get started on their summer business! I recommend printing on card stock for durability.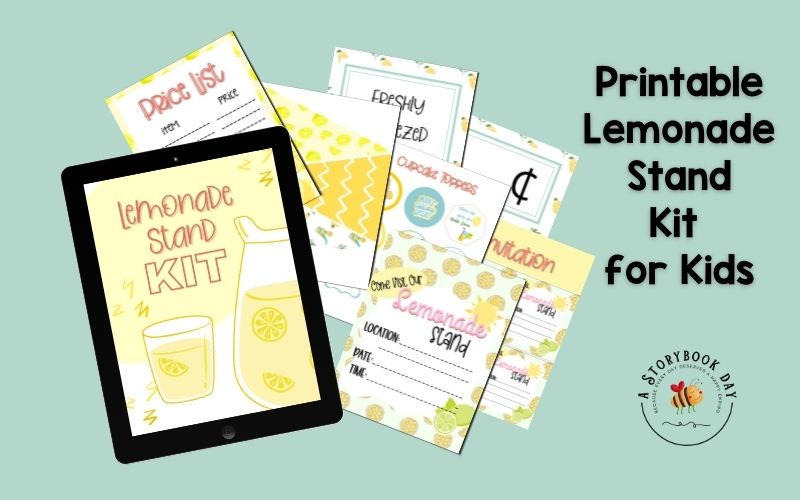 How to Download
Just fill out the form below and you'll receive an email giving you instant access to this free printable. If you are already a subscriber, filling out the form won't affect your subscription, but you will receive the link to get the printable!Why should I subscribe?
access to my subscriber exclusive resource library
exclusive coupons and sales to my shop
updates, challenges, freebies, and exclusive offers
instant access to subscriber exclusive printables
More Summer Printables You'll Love:
I hope you enjoy this free printable lemonade stand kit. If you have any questions, feel free to leave a comment below or contact me directly. I'm always happy to help!