Mother's Day Handprint + Footprint Art Prompts: Fun and Easy Ideas Kids Can Do!
Mother's Day is just around the corner and if you are looking for a fun and easy way to celebrate, why not try some handprint art prompts? This is a great activity for kids of all ages and can be turned into a beautiful piece of art that mom will love. Today, I'm sharing a variety of different handprint art prompts that your kids can do for Mother's Day. There's something for everyone, so be sure to check them out!
These handprint art prompts are a fun and easy way for kids to show their moms how much they care. Plus, they're a great way for kids to get creative! So grab some paint and get started!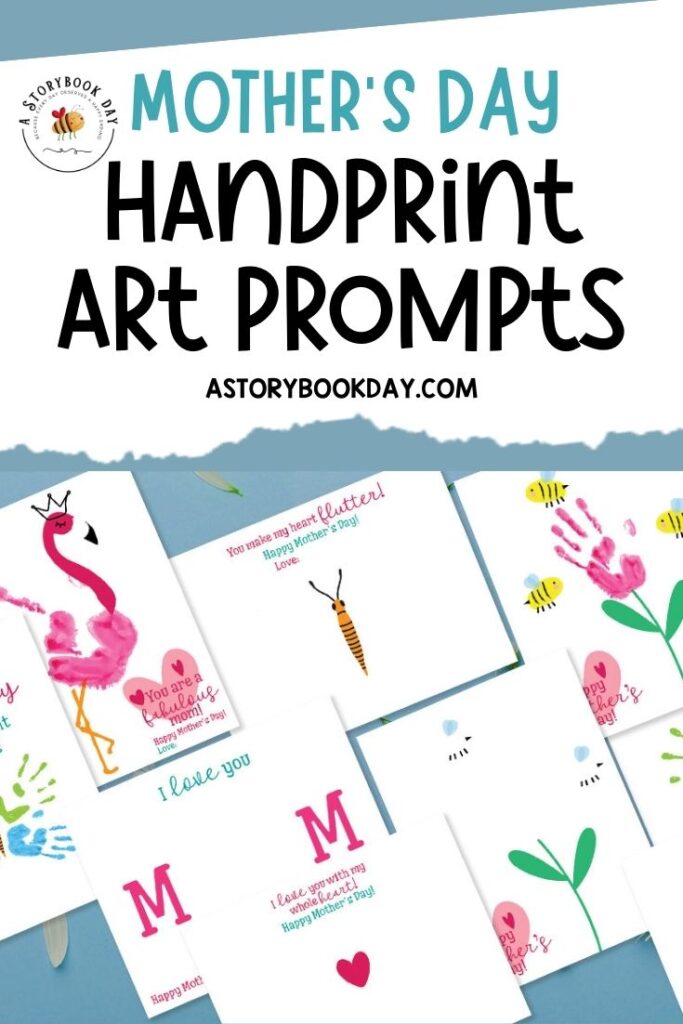 There's something so special about handprint art. Maybe it's the fact that your child's hands are constantly changing, growing bigger and more defined with each new day. Or maybe it's the simple act of putting our creativity onto paper (or canvas!) that makes us feel so happy. No matter what the reason, handprint art is a favorite for kids and adults alike. And we've got a bunch of fun prompts to get your little ones started that are perfect for Mother's Day!
Why Crafts are Great for Kids
Crafts are a great way for kids to express their creativity and have fun. They can also be a great learning opportunity. Through crafts, kids can learn about colors, shapes, and textures.
They can also learn how to follow directions and be patient while completing a project. In addition, crafts can help kids develop fine motor skills. And, of course, crafting is a great way to spend time with your kids and bond with them.
Handmade Gifts for Mother's Day are the Best
There's nothing quite like a handmade gift, especially when it comes from a child. For Mother's Day, kids can make special gifts for the moms in their lives that are sure to be cherished. Kids handprint art is something mom will always treasure!
I will always remember the time that my youngest child made a piece of handprint art at church for me as one of my favorite moments as a mom. She was just 3 years old at the time, and I could tell that she had put a lot of thought and effort into creating something special for me as a gift for Mother's Day.
To this day, I still treasure that special piece of artwork, especially because it reminds me not only of my daughter's boundless love, but also of the tenderness and innocence of childhood. What could be more precious than that?
Free Printable Handprint Art Prompts
Try out some of these handprint art prompts! These are all perfect for toddlers and preschoolers and can be adapted to any age group.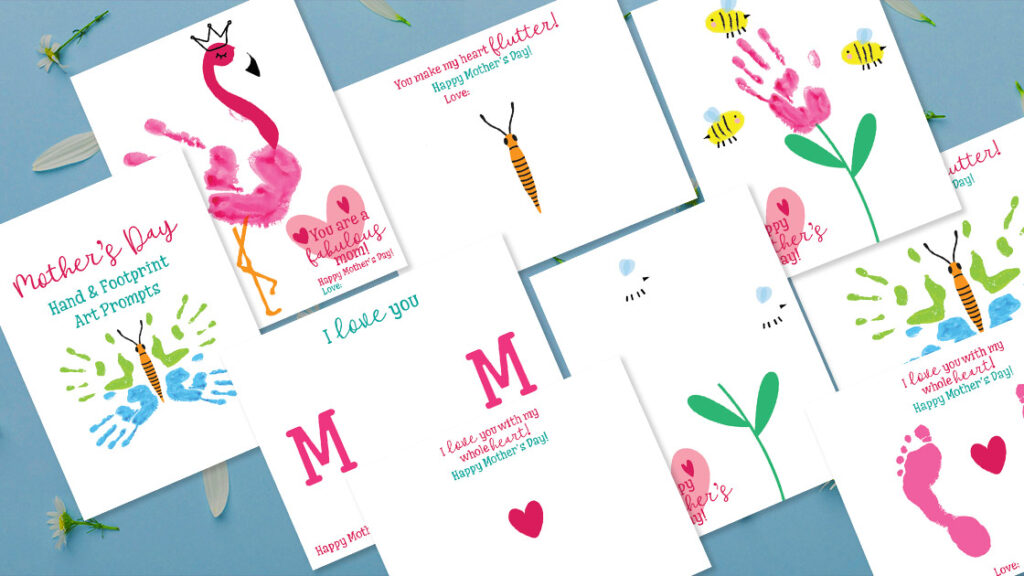 They're easy, engaging, and best of all-kid-friendly. Your little ones will love making masterpieces with their own hands. Have fun crafting together!
Conclusion paragraph: Thanks for reading! I hope you and your children enjoy these fun handprint art prompts for Mother's Day. Be sure to share this post with the buttons below so that others can make some beautiful art, too!
More Craft Ideas for Mother's Day