Free Printable Donut Activity Sheets for Kids
Donuts – those delicious, sugary, melt-in-your-mouth treats that so many of us love. But did you know they could also be a source of fun and learning for your little ones? Yes, you read that right. I've whipped up a set of delightful donut-themed printable activity sheets for kids that promise hours of fun and creativity. And the best part? They're absolutely free!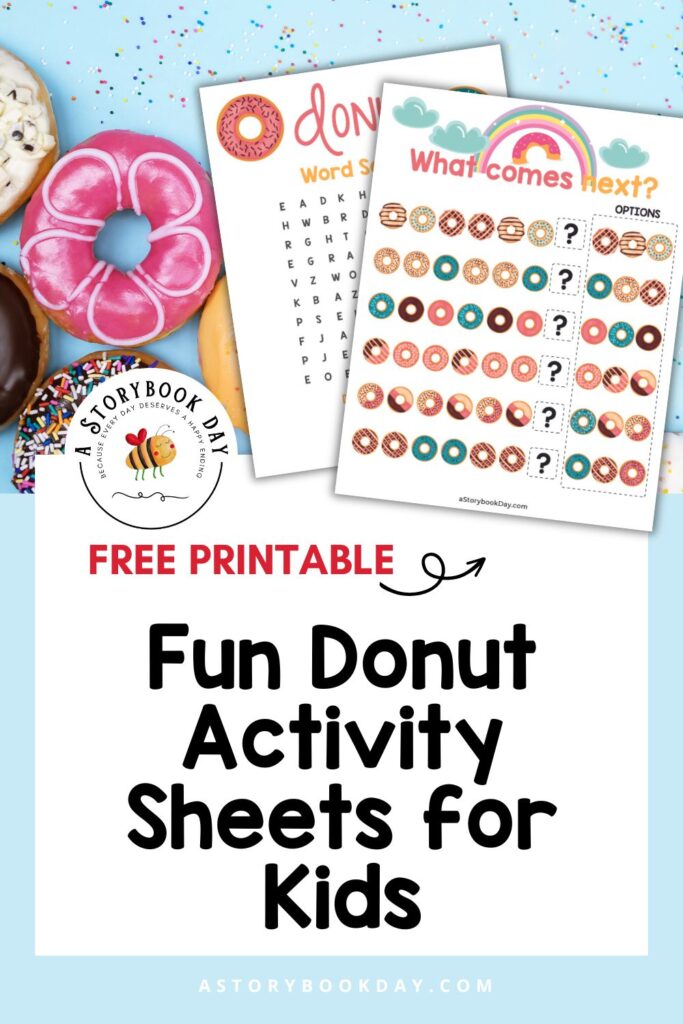 Besides the fact that they're scrumptious, donuts are visually appealing with their vibrant colors and diverse patterns. This makes them perfect for engaging young minds and sparking creativity. They're also universally loved, making them a relatable theme that kids of all ages can enjoy.
What's Included?
Donut Coloring Pages: Filled with outlines of donuts topped with sprinkles, icing, and other delightful designs waiting for your child's touch of color.
Decorate the Donuts: Have fun designing your own delicious donut!
Word Search: Words related to donuts hidden amidst a jumble of letters, ensuring kids enhance their vocabulary while having fun.
Find the Donut Patterns Game: Enhances cognitive skills. Children can identify recurring donut designs or determine the next design in a sequence, honing their pattern recognition abilities.
Maze: Donuts lost in labyrinths that need to be guided home. A great way to improve problem-solving skills.
Benefits of These Activity Sheets:
Boosts Creativity: Coloring sheets allow kids to express themselves freely.
Enhances Cognitive Skills: Activities like mazes and sequence games challenge the brain, improving memory and analytical skills.
Improves Motor Skills: Coloring within the lines helps fine-tune those little hand muscles.
Who Can Use These Donut Activity Sheets?
The world of printable activity sheets has grown vast and varied, catering to children of diverse age groups and interests. Our delightful donut-themed activity sheets, besides being irresistibly fun and delicious-looking, are versatile in their appeal. So, who exactly are they good for?
Pre-Schoolers and Kindergarteners
Elementary School Children
Special Needs Children
Parents and Educators
Daycare and Activity Centers
Children who are simply in love with Donuts
In essence, these donut-themed printable activity sheets are versatile and cater to a wide audience. Whether you're a parent looking to provide educational fun at home, an educator wanting to sprinkle some creativity into learning, or anyone in between, these sheets promise delicious fun for all!
How to Use These Activity Sheets:
Download & Print: Just click on the links provided, download the sheets, and print them out. Use good quality paper for best results.
Choose the Right Medium: Provide crayons, colored pencils, or washable markers for coloring. For puzzles and games, pencils or erasable pens work best.
Guided Fun: For younger kids, sit with them initially and guide them through the activities. This can be a bonding moment!
Group Activities: These sheets can also be used for playdates or parties. Maybe even host a donut-themed party?
Birthday Party Activities: Use the printables for a Donut themed birthday party!
Letter of the Week: D is for Donut: These activity sheets are a perfect addition to your letter of the week activities
Conclusion
These donut-themed activity sheets aren't just about keeping your child occupied. They're about learning, having fun, and indulging in a theme that brings joy. So, the next time your child reaches for a coloring book or puzzle, make it a donut-themed one. And maybe, just maybe, reward their hard work with a real donut? After all, we all deserve a treat now and then!
More Fun Printables for Kids
Free Printable Donut Activity Sheets for Kids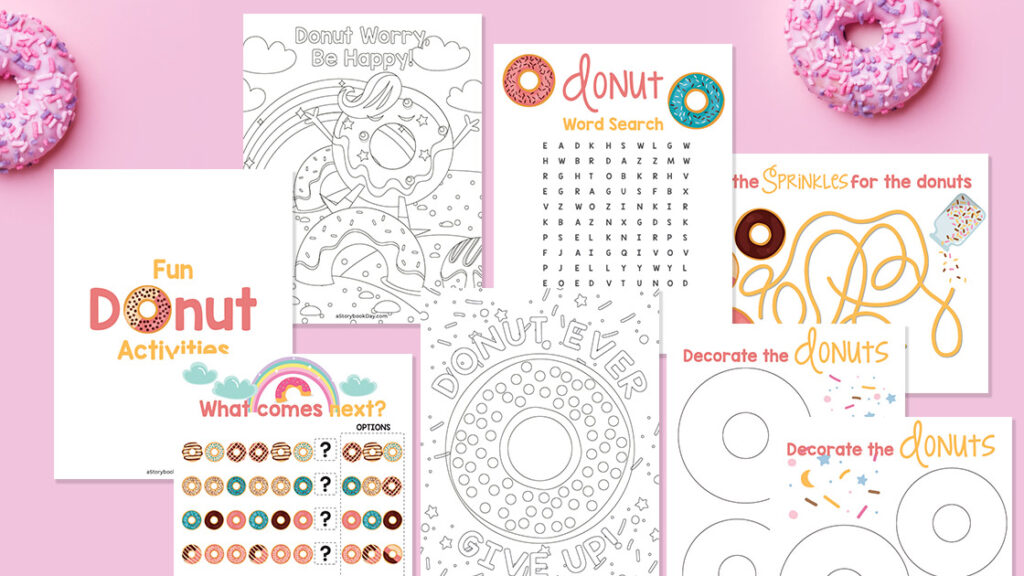 How to Download
Just click on the button below and you'll be taken to the download page.