Happy Pancake Day! Free Printable Coloring Page
In honor of National Pancake Day, I have created a fun and festive pancake coloring page! This page is perfect for all ages, and it's a great way to celebrate this delicious holiday. Whether you are a fan of fluffy pancakes or thin crepes, we know that you will love this coloring page. So download it now and get started!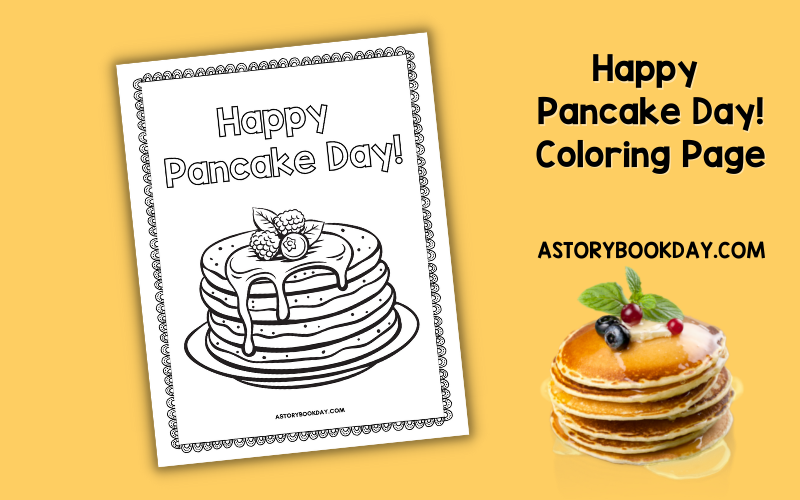 Pancake day is coming up! Do you have a favorite pancake recipe?
No matter what your favorite pancake recipe is, we've got a collection of some of the best pancake recipes you'll love. We're sharing our top 5 recipes with you today so that you can celebrate National Pancake Day in style.
Pancake Coloring Page for National Pancake Day
Coloring is a great way to relax and unwind after a long week at work. It also helps children develop fine motor skills in their hands as well as creativity in their minds.
This pancake coloring page will help them learn how to color within the lines while having fun at the same time! So go ahead – grab some crayons or colored pencils and start coloring today!
Make sure to check out all of the great recipes below! Happy National Pancake Day everyone! Let's eat some yummy pancakes together!
10 Delicious Pancake Recipes for National Pancake Day
What is National Pancake Day?
National Pancake day is a yearly holiday that celebrates one of America's favorite breakfast items: pancakes! This fun and festive day is celebrated every year in the spring and it's the perfect excuse to enjoy a delicious stack of pancakes. Whether you like your pancakes fluffy or thin, there are plenty of recipes to choose from!
More Ideas to Use on Pancake Day:
Pancakes are a delicious and fun food, perfect for any occasion. I hope you enjoy this free printable pancake coloring page I created for National Pancake Day.
Be sure to share it with your friends and family on social media using the buttons below! And if you're looking for more recipes and ideas, be sure to check out our other posts. Thanks for reading!