Free Printable Grocery Store Bingo Game for Kids: So Much Fun to Play!
Do your kids love going to the grocery store with you? Mine always did! They got so excited about picking out their own food and looking at all the different items on the shelves. Now your kids can have even more fun at the store with this free printable grocery store bingo game. Be sure to check all of my grocery store printables for kids while you're here!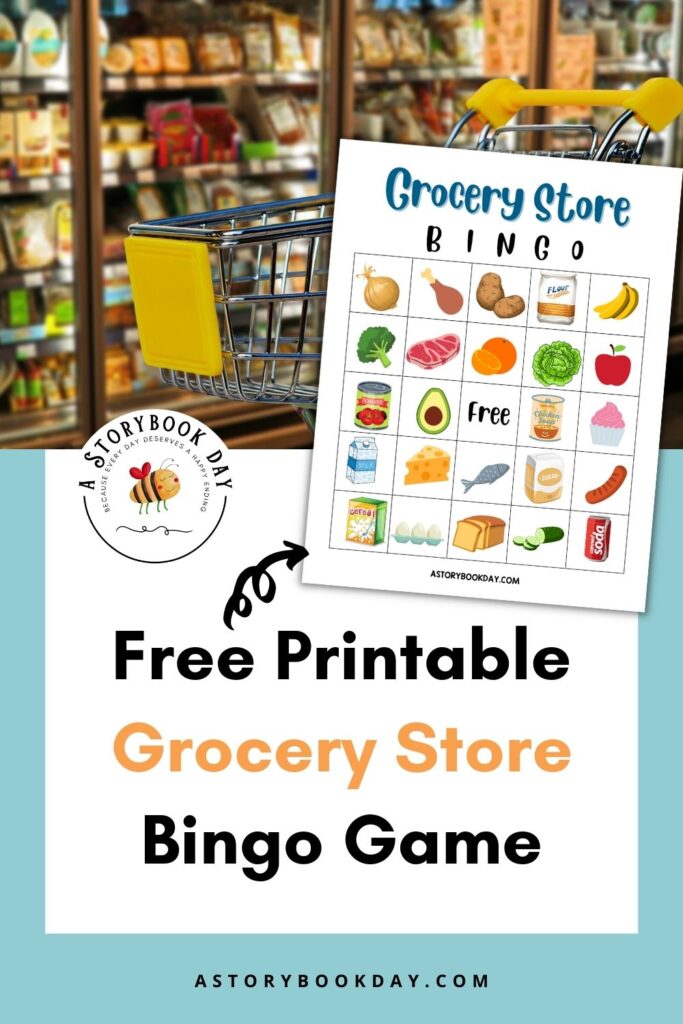 If you're looking for a fun way to keep your kids entertained while you're grocery shopping, this free printable grocery store bingo game is a lot of fun! With 24 different items to find, this game is sure to keep your little ones busy for the entire trip.
Plus, it's a great way to teach them about healthy foods and where they can find them in the grocery store. So download the game now and get ready for some fun-filled shopping trips!
How to Play Bingo with Kids
To play grocery store bingo, simply print out the game boards and head to your local grocery store. As you and your kids walk around the store, have them look for the items on their bingo card. If they find an item, they can mark it off with a pencil or sticker. The first player to get five items in a row (up, down, or diagonal) is the winner!
You can also play with more than one child by having them each find items for the other player's card. This is a great way to teach kids about helping others and being kind.
Grocery Store Bingo is such a fun game for kids of all ages! So next time you're at the store, be sure to print out a few game boards and enjoy some quality family time while you shop.
Free Printable Grocery Store Bingo Game for Kids
This Grocery Store Bingo .pdf file has 3 different playing cards.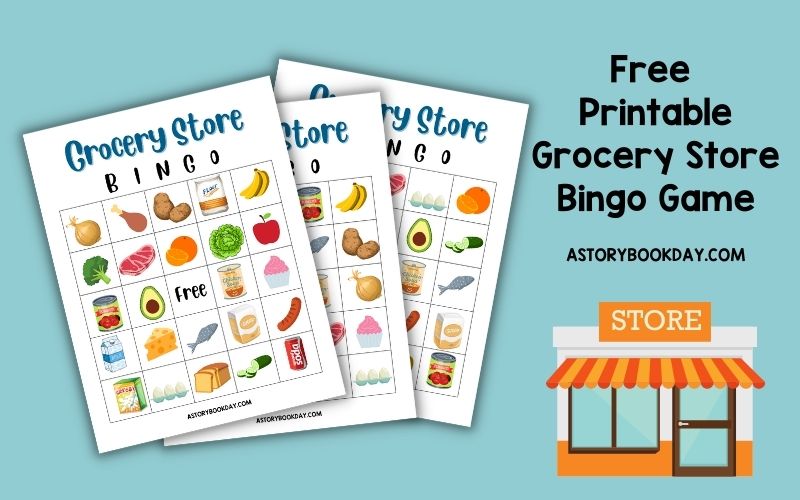 How to Download
Just click on the button below and you'll be taken to the download page.
I hope you enjoy playing this free printable grocery store bingo game with your kids! If you do, please share it with your friends. You tag me on Instagram @astorybookday. I love creating fun content like this for parents and I know you'll love this and all of the other fun resources you'll find on A Storybook Day.
More Grocery Store Printables for Kids