Free Printable Dinosaur Crown for Kids: Pretend Play Fun!
Looking for a fun way to engage your kids in some pretend play? Check out this free printable dinosaur crown! It is perfect for young children who love dinosaurs. The crown is easy to put together, and it will keep your kids entertained for hours on end. Let them dress up like a mighty dinosaur and rule the kingdom!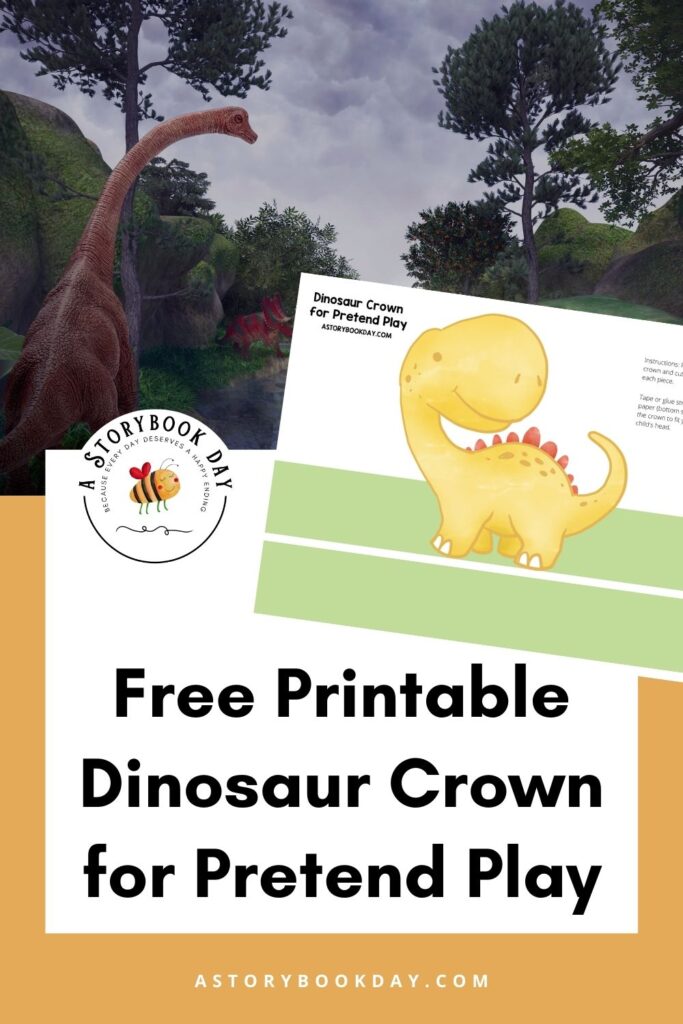 My grandson is two years old and he loves dinosaurs right now. Every day, he asks me to read him stories about dinosaurs, and he loves to play with his dinosaur toys. I'm so glad that he's interested in these amazing creatures.
I remember when my son was his age, he was fascinated by dinosaurs too. He spent hours reading about them and imagining what it would be like to meet one. I'm sure that my grandson will continue to be interested in dinosaurs for many years to come.
I'm looking forward to sharing these amazing creatures with him. Who knows, maybe one day he'll even be a paleontologist!
How Kids Learn Through Pretend Play
It's important for kids to engage in pretend play. It helps them to develop their imaginations and to understand the world around them. When children are pretending, they are actively using their minds to create new scenarios and ideas. This type of creative thinking is essential for developing problem-solving skills.
Pretend play also helps kids to understand and process their emotions. It provides a safe space for them to express themselves and to try out new ways of behaving. Through pretend play, kids can experiment with different roles and explore what it feels like to be in someone else's shoes.
If you're looking for ways to encourage your child's imagination, consider incorporating some pretend play into their day. It's a great way for them to learn and have fun at the same time!
The Benefits of Pretend Play
There are many benefits of pretend play. Here are just a few:
Helps kids develop their imaginations
Teaches kids how to problem-solve
Encourages kids to express themselves
Helps kids understand their emotions
Allows kids to experiment with different roles
How to Use This Dinosaur Crown Headband
Now that you know all about the benefits of pretend play, it's time to get started! Here's how to use this free printable dinosaur crown:
Print out the crown template on cardstock paper. I suggest you leave some of the white paper around the cutout of the dinosaur for durability.
Cut out the template pieces and assemble the crown following the instructions.
Laminate if desired.
Once the crown is assembled, let your child put it on and start pretending!
Different Ways to Use This Dinosaur Crown
There are so many ways to use this crown. Just let their imaginations run wild. Here are a few ideas to get you started:
Have your child wear the crown and act like a dinosaur. They can make roar noises and stomp around.
Use the crown as part of a story. For example, pretend that the child is going on an adventure to find dinosaurs.
Have your child be the king or queen of the dinosaurs. They can give orders and make up games to play.
Use the crown as part of a dinosaur dress-up game. Have your child put on the crown and then find some other clothes and accessories to complete their outfit.
No matter how you use it, this dinosaur crown is sure to provide hours of fun for your child! So print it out and let the pretend play begin.
More Dinosaur Printables for Kids
Free Printable Dinosaur Crown
Looking for a fun way to encourage your child's imagination? This free printable dinosaur crown is perfect! It's sure to provide hours of fun playtime.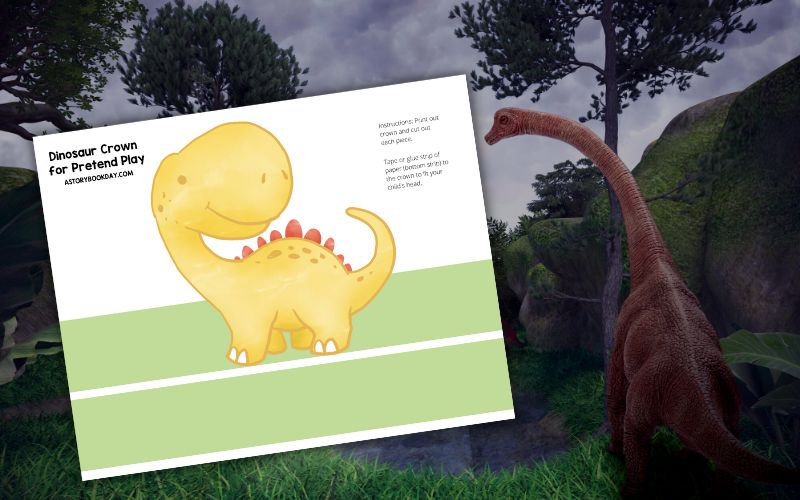 How to Download
Just fill out the form below and you'll receive an email giving you instant access to this free printable. If you are already a subscriber, filling out the form won't affect your subscription, but you will receive the link to get the printable!Why should I subscribe?
access to my subscriber exclusive resource library
exclusive coupons and sales to my shop
updates, challenges, freebies, and exclusive offers
instant access to subscriber exclusive printables