Spring is a wonderful time of the year, and what better way to celebrate the season than with a fun and educational game of Spring Pictionary? Playing Spring Pictionary is a great way to get your children excited about spring and spend quality time with your family while building their creativity, communication, teamwork, and problem-solving skills.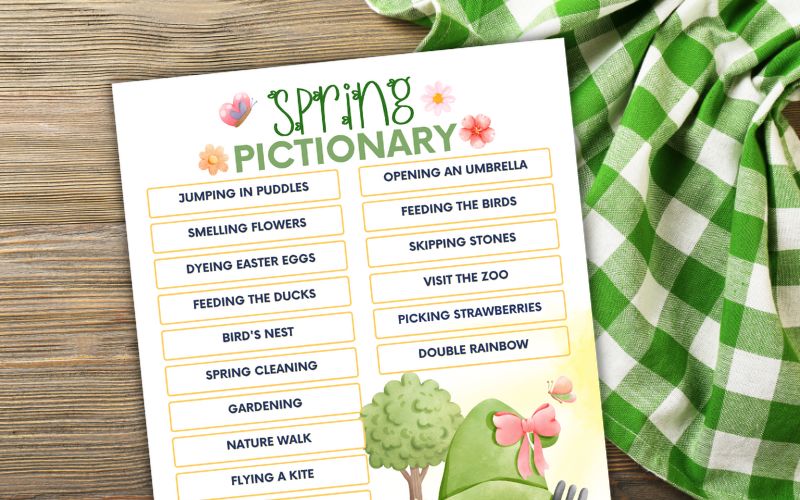 Free Printable Download | PDF
Click the button below to download.
FAVORITES FOR PRINTING:
⇒ I use this paper almost exclusively. It's the nicest all-purpose paper I've ever come across! I know you'll love it!! You can also print on heavy card stock for durability.
⇒ This is by far my favorite printer I've ever owned: Epson EcoTank ET-2720 Wireless Color All-in-One Supertank Printer with Scanner and Copier
Related Blog Posts