DIY Decorate Your Own Easter Egg Coloring Page for Kids
Looking for some Easter fun? Check out our printable Decorate Your Own Easter Egg coloring page for Kids! This page is a lot of fun and perfect for keeping kids entertained during the holiday season.
Are you looking for a fun activity for your kids to use this Easter?
This printable DIY Easter Egg coloring page is an easy and inexpensive way to keep your children entertained this holiday season. It's great for toddlers, preschoolers, and even older kids who are learning how to draw and color. You can use it as a coloring page or just let them draw their own designs on the eggs.
You could even use this printable decorate your own Easter Egg coloring page for a family coloring contest!
Either way, I'm sure your kids will love spending time with you and their family coloring during this special time of the year.
You don't need any fancy supplies or expensive materials in order to make these eggs look amazing. All you need is some crayons, pencils, and markers.
Your kids can decorate their eggs however they like using whatever colors they prefer – then display them proudly on the fridge or display them around the house so everyone can see how much effort went into making each egg unique!
The best part about this activity is that it encourages creativity while keeping children occupied during long car rides or waiting rooms. It's also a wonderful opportunity for parents and grandparents to bond with their little ones over something simple but meaningful – which makes it all worth it in the end!
How to Encourage Creativity Through Coloring
One of the best ways to encourage creativity in kids is through coloring. When kids are given the opportunity to color, they are able to use their imaginations to come up with their own designs and color schemes. This allows them to tap into their creative side and express themselves in a way that they might not be able to do with other activities.
Coloring also allows kids to practice fine motor skills, hand-eye coordination, and problem-solving. All of these skills are important for their development and will help them in school and in other areas of their lives.
Free Printable: Decorate Your Own Easter Egg Coloring Page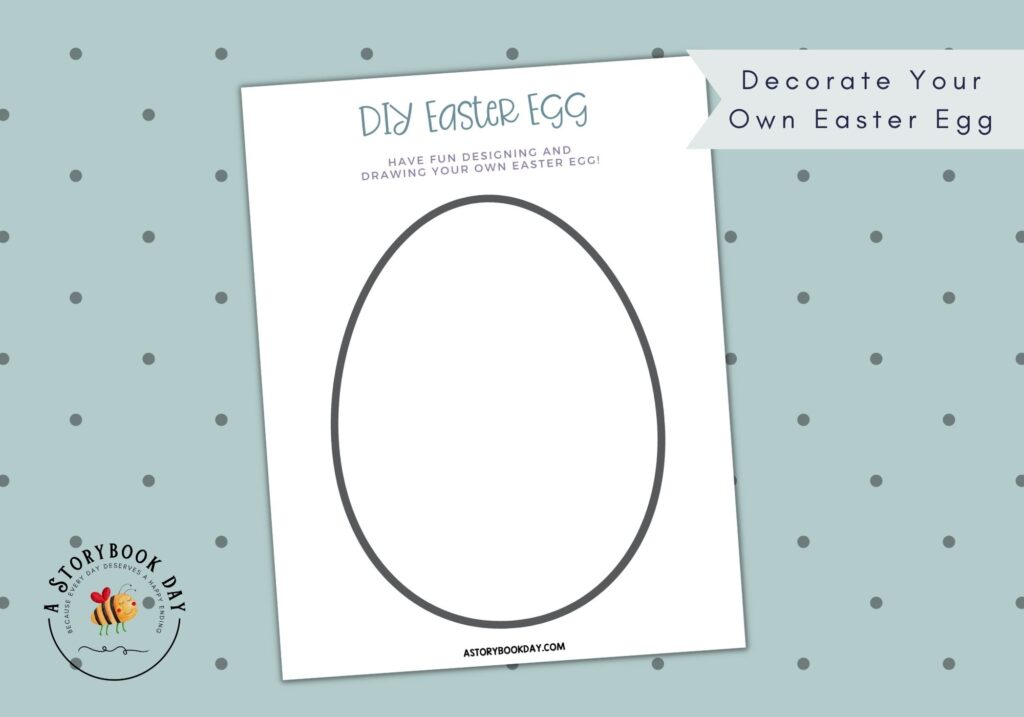 How to Download
Just click the button below to go to the download page.
More Fun Easter Ideas:
Easter is a great time to get together with family and friends, celebrate new life, and have some fun coloring eggs. We hope you enjoyed this printable DIY Easter Egg Coloring Page for Kids!
If you did, please share it with your friends on social media using the buttons below. And be sure to check out our other free printables while you're here. Thanks for reading!